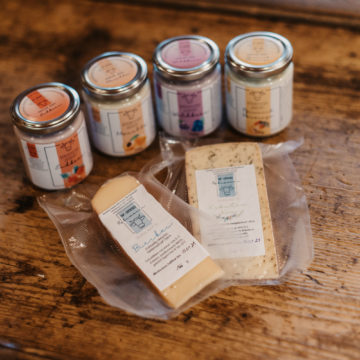 Pleasure tip
Where the goodies are from!
We get our tasty cheeses and delicious yoghurts from the " Farm Rohrmoser" 
We value regionality – our guests are only spoiled with the best.
Farm – News
Our black nose sheeps have a baby lamb!
A walk across the Gut Berg area – to the newly built farm – is always worth a trip.
Visit our animals – and if you are lucky – they have just got a baby.